The purpose of this post is to share with you a hidden gem that we found in India. An extra special place for people who respect local culture and love nature and serenity. 
For those who enjoy going places that few others have ever been and thrive off adventure and discovery.  We found true paradise in the foothills of the Himalayas and we are going to share with you all the details so that you can experience it too!

This place is named Laluri and it's home to what we claim is the best homestay in India.  Laluri is a small village located in the north Indian state of Uttarakhand.
If you venture 4 hours north of the famous Rishikesh you will find this small and picturesque village that seems as though it has stopped in time.  A place where local culture and customs thrive and people live the simple and idyllic life that we all dream of.
If a traditional and authentic homestay experience in the mountains of India sounds like a bit of you then you have landed in on the right page! So read on for our full guide to the best homestay in India!
How we found the Best Homestay in India:
​When we decided to take one year off life and travel the world, India was our top destination. We ended up spending 5 months travelling this beautiful country and to be honest the time we spent in Laluri village was a highlight of our entire time in India.
We were staying with a local man whose goal was to revitalise the village that he grew up in. People migrating to the cities is a huge issue for rural villages in India and his goal was to create a reason for villagers to stay so that they could preserve their way of life, language and culture.  
His name was Dev and we volunteered with him for 2weeks helping to set up a community homestay initiative in his beautiful village. A few months on and Holy Hills Uttarakhand is launched and there are now 5 families in the village who have opened up their homes to visitors who are wanting to experience authentic India.
The homestays are so integral to the community, as it gives locals a sense of independence and a much needed income stream to support them and their families.
​
You can see our adventures in our Laluri travel Video:
Why We Recommend This Homestay:
The best homestay in India is a very big claim and to be honest we have not stayed at all the homestays in India, but here are all the reason why we think it's worth the title!
The Views:

 Laluri is set in the stunning foothills of the Himalayas and you will be blown away  by its beauty.   Expect rice terraces and rolling hills.  On a clear day you will have full views of the snow  capped Himalayas.

The village:

Laluri is a small picturesque village with traditional houses all scattered up a mountain side. The homes are only accessible by footpath, so expect complete serenity.  This is a true rural Indian village, there are no hotels or restaurants, just local families living their lives.

Get off the tourist trail:

Coming to a place like Laluri means you will be visiting a village that not many outsiders have ever seen. Not many people even venture north of Rishikesh, so your experience will be unique and memorable.
Participate in unique activities:

Experiencing village life means you will see lots of local customs taking place. You may even have the opportunity to join in with local activities, games or recreational events. 

Local vibes:

The beauty about traditional homestays is the local knowledge you can receive. We find it's always a more enriching experience if you can share it with locals and gain a local perspective on things. One of our favourite things to do while travelling is to learn about local cultures and languages and you will definitely experience this in Laluri.

Accommodation:

The holy hills homestay offers clean comfortable private rooms within the family home.

Local Food:

The price includes 3 meals per day cooked by your local family. So you will be eating real homemade local food! You might even be able to help out in the kitchen and learn the delicious recipes!

Authentic:

The Holy Hills Homestay really is the best homestay in India. Why? Because its 100% authentic, you will get to connect with locals and stay with a real Indian family in a remote mountain village.

Relax:

This homestay allows you to disconnect from the hustle and bustle and truly relax if you want to. You can escape the crowds and zen out in rural paradise.

Spring Water:

There is fresh spring water that is 100% pure in the village so you don't have to worry about plastic bottles or water purification.

Local Celebrations:

If you are lucky you might just be in the village when there is a local festival, wedding or ceremony.  Definitely a travel memory that would last a lifetime.

Indian Hospitality:

The people of Laluri are very warm and friendly and you will be treated with kindness and great hospitality.

​​
Supporting the Community:

By staying with Holy Hills Homestays you will be supporting local communities and helping to save village life! Your stay is literally what is keeping these families from moving to the big city in search of the much needed income they seek to survive.
Have we convinced to visit the best homestay in India yet? If yes then read on for some important things to note before you go.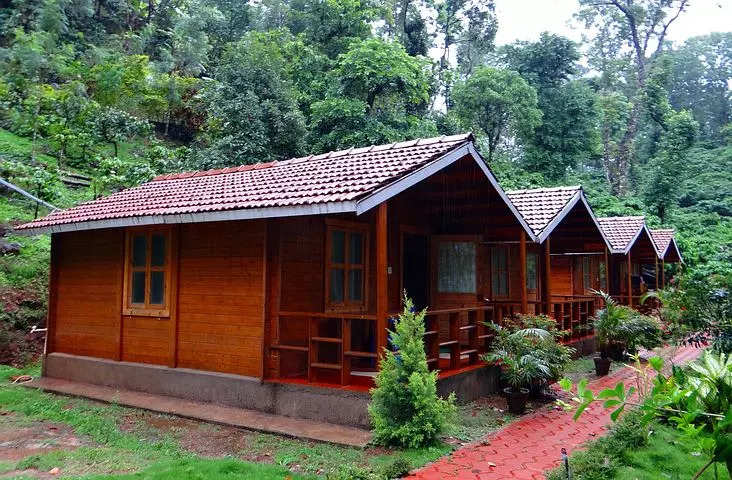 Things to know before you go:
Due to the remoteness of the village there are some things you will need to be prepared for in advance.
​
Although accommodation is clean and comfortable, do not expect a hotel.

The village does not necessarily have running water in all homes, but there is always fresh water available, it might just mean a walk to the local spring. 

Depending on which homestay you choose toilets may be squat style.
Bath will be in the form of a bucket bath, it's not as bad as it seems.
Expect to see lots of animals around such as goats and buffaloes as most families are self sufficient.
You can expect a largely vegetarian diet.
The family might have limited english, but the more visitor they receive the better their english will become.

Beds will be harder than in most western countries, but to be fair it will probably help your back issues, it did for Reti. 

Many families eat on the floor with their hands, which might be different to what you are use to, but you will adapt quickly and it adds to the authenticity of the experience.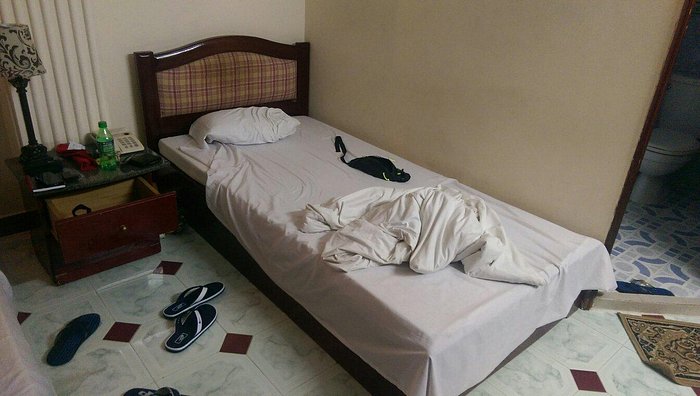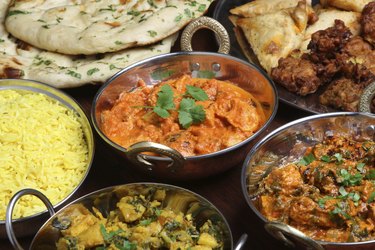 Things to do in and around this homestay:
Visit Chandrabadni temple

a prominent hindu site which is located at the top of a mountain at an altitude of 2277m. It's a short but steep 40min walk to the temple and gives you stunning views of the Himalayas when you reach the top.
Take a walk in the Village and enjoy meeting locals and watching the world go by.
You can also visit the fresh water spring for some delicious mountain water.
Play cricket with the locals.
There are several short treks in the area, just ask your hosts and they will surely guide you.
Attend a local ceremony and experience true Indian culture. If you are lucky enough to be in the village during a festival, party or wedding you will be invited to join in the local celebrations. This will DEFINITELY be an unforgettable travel experience!
Have chai with the local peopl
Take a day trip to New Tehri lake, Asia's largest man made lake (80km)
Enjoy a day trip to Devprayag (30km) where the Alaknanda and Bhagiraathi river meet to form the mighty River Ganga.
If you have time you can venture north and visit the Valley of Flowers National Park (300km from laluri)​
How to reach Holy Hills Homestays:
​Do note the road to Lauri is very picturesque but also very windy and narrow.
BUS:  
There are two bus options when travelling from Rishishek to Laluri,  I have listed them below:
1. Rishikesh to Jamnikhal – This bus runs twice a day through Rishikesh at 9:30am and at 10:30 am and will take about 5hours. Be sure to wait at one of the bus stops on highway 7 in Rishikesh and wave down the buses passing to ask if they are going to Jamnikhal. The homestay can organise to pick you up from Jamnikhal, so please email them regarding this.
Bus fare From Rishikesh to Jaminkhal:Rs150/$2USD
2. Rishikesh to Bagwan– This bus departs Rishikesh regularly from early morning until about 4pm and will take about 5hours.   Be sure to wait at a bus stop on highway 7 in Rishikesh and wave down the buses passing to ask if they are going to Bagwan. The homestay can organise to pick you from Bagwan so send them an email to organise the pickup.  Bus fare From Rishikesh to Bagwan: Rs150/$2USD
​
PRIVATE TAXI:
A private taxi can be booked through your hotel or in one of the many travel shops in Rishikesh and will take you about 4hours.
​          ​Private taxi from Rishikesh to laluri:Rs2500/$35USD
Homestay options and where to book:
All homestays costs:
Couple: 

Rs1000/$14USD per couple per night

Single:

 

Rs700/$10USD per person per night
Price includes a private room & three home cooked meals per day
| | |
| --- | --- |
| Prema Vatika Homestay Laluri | Prema Vatika |
Gita Vatika 

Homestay Laluri

Gita Vatika
| | |
| --- | --- |
| Krishana Vatika Homestay Laluri | Krishana Vatika |
| | |
| --- | --- |
| Maya Vatika Homestay Laluri | Maya Vatika |
| | |
| --- | --- |
| Manju Vatika Homestay Laluri | |
We hope this article was helpful and we hope we inspired you to visit beautiful Laluri and experience the best homestay in India! If you have any further questions regarding this homestay then leave us a message we will be happy to help!  
Cheers, Native Travellers
​​INTREPID & OFF THE BEATEN PATH TRAVEL STORIES, GUIDES, TIPS & HACKS
| | |
| --- | --- |
| | Join the Native Travellers Journey and get off beat travel stories, guides and hacks. Plus we will send you a free Native Travellers music bundle! |